The 2022 Subaru Love Promise Customer and Community Commitment Award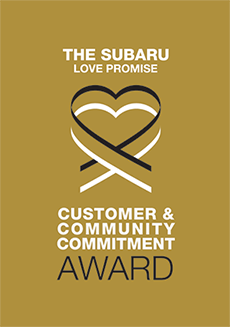 We've been nationally recognized for our dedication to our customers, our community, and the Subaru Love Promise.
We're honored to receive the 2022 Subaru Love Promise Customer and Community Commitment Award. This award nationally recognizes elite Subaru retailers who provide an exceptional customer experience at every interaction with Subaru. These retailers have also demonstrated an outstanding commitment to supporting passions and causes in their local communities in important areas such as the environment, community, health, education, and pets.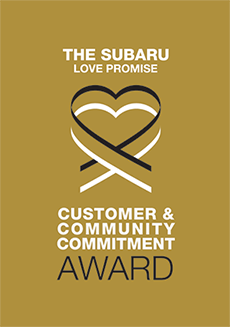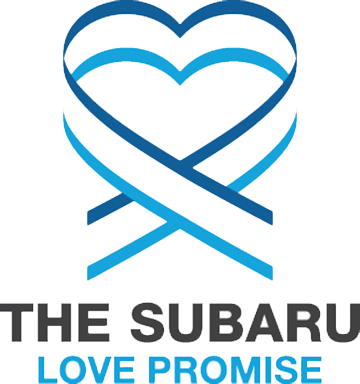 What is the Subaru Love Promise?
Subaru and our retailers believe in making the world a better place and the Subaru Love Promise is our vision of respecting all people. This is our commitment to show love and respect to our customers and to work to make a positive impact in the world.
How is Paul Moak Subaru dedicated locally to the Love Promise?
As Paul Moak celebrates 70 years as a third-generation, family-owned and operated business right here in the heart of Mississippi, we are grateful to our community who has supported us and trusted us through the years. Our Love Promise can be seen in various partnerships with local charities and non-profits. We're grateful for the opportunity, not only to be a part of our community, but to serve it as well.
Community Animal Rescue & Adoption (CARA)
The Little Lighthouse, JPS Summer Camp, Mississippi Children's Museum, Jackson Academy
Junior League of Jackson, Stray at Home Festival, Greater Jackson Chamber Partnership
Friends of Children's Hospital, Mississippi Children's Museum, Brilla Soccer Ministries, Hospice Ministries, MS Nurses Foundation
Love Promise Stories from Paul Moak Subaru
Subaru and Paul Moak Subaru believe in making a positive impact on the communities in which we live and work. We uphold that belief through our Love Promise Community Commitment. Every month, we select inspiring stories from customers and partners from around our area who strive to support our collective commitment and feature them here
Santa's Helpers for Adopted School Students - Rebecca M
Support for Paul Moak Subaru's adopted school North Jackson Elementary continued strong this holiday season. In December, when we received the news that each homeroom teacher selected a student from the class who likely would not have a very merry Christmas, the team at Paul Moak Subaru put on our figurative Santa hats and got to work filling stockings with goodies for 29 very deserving students! Everything from school supplies and candy to cozy socks and card games was lovingly stuffed into the stockings to make quite a gift! It brought our dealership joy to know that we could help make the Christmas season brighter for these amazing kids.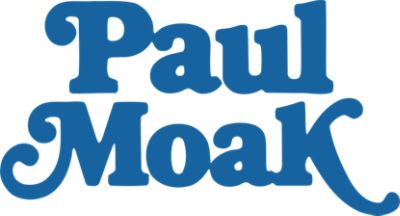 ---
Thanks Paul Moak for partnering with Hearts of Compassion! - Julie W
Thanks to our sponsors and 600 registrants, the 2022 Hearts of Compassion 5K and Silent Auction was a huge success! Together, we raised almost $100,000 to help support adoptive families. The orphan crisis in the world is enormous. The cost of adoption is more than most families can handle. But together, we are helping to make it possible for more children to come home to forever families! Thanks for making a difference! www.heartsofcompassion.life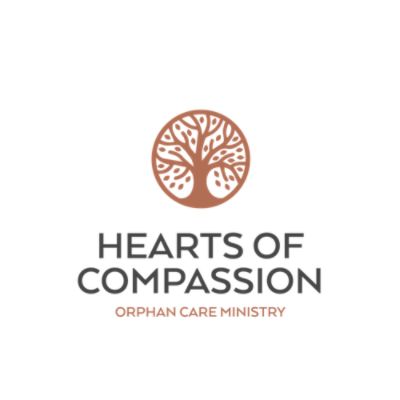 ---
Paul Moak Subaru Donates Much-Needed Water During a Time of Crisis - Morgan C
As the nation learned a few months ago, the crumbling infrastructure of Jackson, Mississippi's water system has long been a problem in our community. Jackson's water crisis came to a head in late August, when severe thunderstorms caused flooding to the Pearl River. The flooding resulted in Jackson's water treatment plant, which was already running on backup pumps due to previous failures, to stop the treatment of drinking water indefinitely. Not only were over 150,000 Jackson residents left without access to safe drinking water, but our shelter animals were at risk as well. Paul Moak Subaru donated dozens of cases of bottled water to C.A.R.A. to ensure our dogs and cats were given access to safe and clean drinking water during this time of crisis. We are so grateful for their kindness, as our animals' safety and health is our top priority. The same day that Paul Moak Subaru brought us water, they also donated precious "Bark Boxes" for our adopters to begin their role as new pet parents fully-equipped. These "Bark Boxes" are contain invaluable items such as a leash, pet wipes, waste bags, plush toys, and more. We love being able to provide these boxes to C.A.R.A. adopters during the month of October. Paul Moak Subaru also gifted us with fun frisbees and extra plushies for our resident dogs to enjoy while they are in our care. We are so thankful for Paul Moak Subaru always thinking of the needs of our animals at C.A.R.A., from basic necessities to emotional enrichment.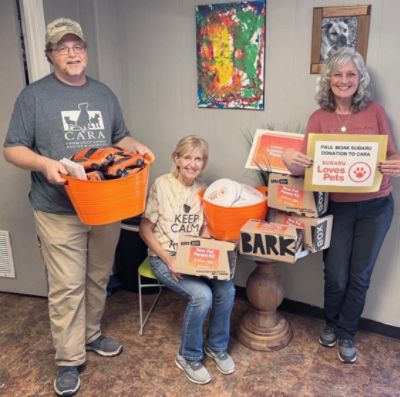 ---
A Beautiful Day in the Neighborhood with Paul Moak Subaru - Morgan C
Thank you to Paul Moak Subaru for inviting C.A.R.A. to kick off "Subaru Loves Pets" month through an adoption event held at Jamie Fowler Park at the end of September. We brought four precious shelter pups to the event, where they enjoyed sunshine and attention from Paul Moak Subaru volunteers and dozens of event attendees. This special event with Paul Moak Subaru provided our C.A.R.A. dogs the socialization and exposure they desperately need to find their forever homes. We are pleased to report that every dog who attended has since been adopted! Pictured is Vanessa, a six-month-old Lab mix with a gorgeous blue coat and clear golden eyes. Vanessa arrived at C.A.R.A. with her four siblings covered in mange, starving, and very scared. The adoption event with Paul Moak Subaru was Vanessa's first time outside of the shelter since her intake. Vanessa was able to be a carefree puppy at the event, and had a blast playing with all of the children who stopped by the Subaru tent. Vanessa learned valuable social skills and received lots of exposure on Instagram and Facebook that day from Paul Moak Subaru volunteers and event attendees. She has since been adopted into a loving home in Maine. Waylon is a one-year-old Miniature Pinscher who was abandoned and chained to a fence at a high volume, open-intake shelter. Waylon was terrified by the time he made it to C.A.R.A., and completely shied away from human touch. It took months for Waylon to learn he could trust our shelter employees, but we knew he needed to be around new people to one day leave our protected environment. Coming to the Paul Moak Subaru adoption event was crucial for Waylon to begin to reintegrate into the world beyond C.A.R.A. The adoption event was a huge milestone for Waylon- just look at the love shining in his eyes as he gazes up at the volunteer who was with him that day. Waylon was adopted just a few weeks later, and is now living a wonderful life with his new dad. Paul Moak Subaru has been so kind to include C.A.R.A. in community events such as this one to get pups like Vanessa and Waylon out of the shelter and into the community. We were so grateful for the opportunity to partner with Paul Moak Subaru that beautiful day in September. And our C.A.R.A. dogs back at the shelter were thrilled to receive Subaru frisbees, cute bandanas, and soft squeaky toys donated by Paul Moak Subaru at the end of the day!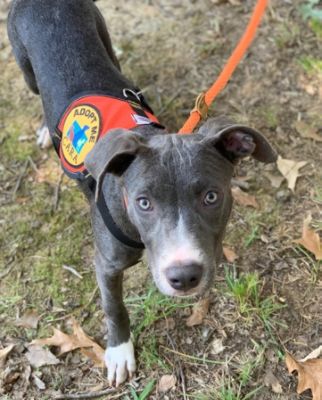 ---
Huge Thanks to Paul Moak for Sponsoring Laps For Little Ones - Crystal M
Little Light House is a tuition-free, Christian development center for children with special needs age 0-6. We provide educational services as well as occupational, physical, speech, and behavioral therapy services. We accept no state or federal funding, so the only way we are able to continue to provide our services at no cost to our families is through community support and our three annual fundraising events. We are so thankful for Paul Moak sponsoring our biggest fundraiser of the year, Laps for Little Ones, our annual 5k and fun run that took place October 22. Your support makes such a huge impact for all our families and gives hope to the over 100 children on our waiting list. Thank you Paul Moak!
---
National Make A Dog's Day 2022 - Jeanne S
In honor of National Make A Dog's Day, Paul Moak Subaru wants to share the story of Dolly. A Paul Moak Subaru employee found a stray dog in her garage (first photo.) After an extensive search for its owners, she reached out to the dealership's Subaru Loves Pets partner shelter CARA (Community Animal Rescue and Adoption) and took care of shots, surgery, and other medical care that was needed. Upon discovering the dog was a breed outlawed in Mississippi, CARA worked with its shelter network to transport Dolly to Maine where she was adopted by a loving family! She even has a sibling. Paul Moak Subaru recently received an update with photos showing how happy she is! Don't discount the "underdogs" out there--sometimes they love us most!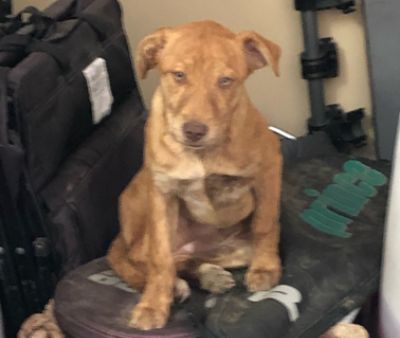 ---
Clean Water & Pet Supplies to Support Our Shelter--Thanks to Paul Moak! - Morgan C
Paul Moak Subaru has been one of CARA's (Community Animal Rescue and Adoption) most loyal supporters over the past decade and 2022 is no exception. In addition to sponsoring our largest fundraiser event of the year back in April, Paul Moak Subaru has again selected CARA as its shelter partner for Subaru Loves Pets! Paul Moak Subaru invited CARA to host a pet adoption event at a local festival where Paul Moak Subaru had a display area. This gave our shelter wonderful exposure to hundreds of families! Then, the next week, Paul Moak Subaru staff members visited our shelter to drop off lots of pet toys, new parent adoption kits, and over 700 bottles of water! We are blown away by the support. The Subaru toys are so popular with our shelter pets each year and it brings us a lot of joy to provide the pups with fresh, new toys and treats. The families who adopt from us this month are not only excited to know Paul Moak Subaru will donate $100 to CARA in honor of the adoption, but they LOVE the new parent kits! And of course our city has been facing many clean water challenges so the overflow of cases of bottled water will go a long way in supporting both our pets and volunteers. We are so incredibly grateful for all of your support. thank you from the bottom of our hearts for all you do to help us in October and throughout the entire year!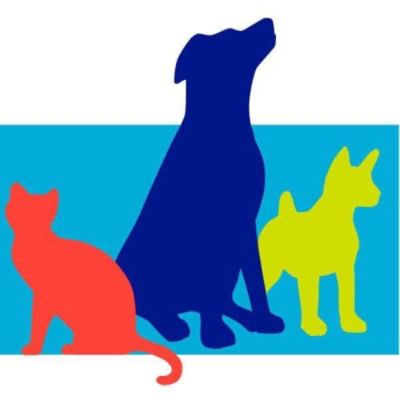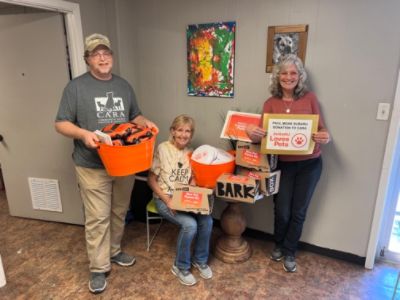 ---
Bottled Water to Help Our School! - Dawn J
Paul Moak Subaru went above and beyond to supply North Jackson Elementary School with bottled water during our city's water crisis. The 24 cases of 40-pack water was such a blessing! All of us throughout the entire school appreciate our Adopt A School Sponsor Paul Moak Subaru for thinking of us during this time. It is so helpful to know we have clean water for staff, teachers, and students during this time. Not everyone is able to bring their own clean water and having this reserve goes a long way in providing a healthy, supportive environment for learning. Thank you again for going the extra mile for us!
---
Thanks for Supporting Alzheimer's Association Longest Day 2022! - Amy B
2022 was my second year to serve on the committee for the Alzheimer's Association of Mississippi's 2022 Longest Day fundraiser event. Thank you to Paul Moak Subaru for stepping up and supporting me for two years now! For families like mine, who have felt the impact of Alzheimer's Disease, this is such a wonderful cause. Paul Moak Subaru, thank you for hosting one of my personal team events and for your donation to help bring my personal fundraiser above goal! The dealership and individual employees donated financially to the cause. Your support of this important cause is truly making a difference!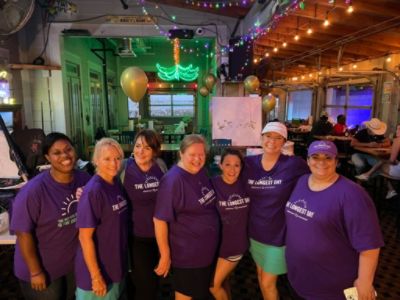 ---
Paul Moak Subaru Sponsors Pet Parade at 2022 WellsFest - Peggy H
People and their furry friends were excited about the return of WellsFest in Jackson, Mississippi, this year with Paul Moak Subaru making sure Rover had as much fun as the children at this annual fall festival. Due to the COVID-19 pandemic, the 2020 festival was canceled and the 2021 event staged virtually, including a virtual pet parade. For 38 years, WellsFest has provided families in the metro Jackson, Mississippi area a day of good music and fun on the last Saturday of September. Along with the pet parade that kicks off the festival, dog lovers and their pets also enjoyed visiting the Paul Moak Subaru tent where doggy toys were given out throughout the day. Subaru also shared its space with a local animal shelter that helped with pet adoptions. At the conclusion of the parade, there is a blessing of the pets followed by the official kick-off of the festival and the music acts. Proceeds from the event are donated to a different local non-profit every year, with $1.5 million raised for non-profits over the years. This year the proceeds were donated to the Good Samaritan Center and its Hub for the Hungry that distributes healthy food to struggling families in 16 South Central Mississippi counties. We are thrilled that WellsFest 2022 raised $63,000 for the Good Samaritan Center! "What a blessing WellsFest is and what an opportunity it provides to give back to the community," said Chris Cumbest, pastor of Wells United Methodist Church. "We are especially grateful to Paul Moak Subaru for their longtime support of WellsFest and their ensuring that our event is pet friendly and welcoming to all family members." The cherry on top of all of this great news is that I love my Paul Moak Subaru Forester and so does my dog Beau...he's my favorite riding companion!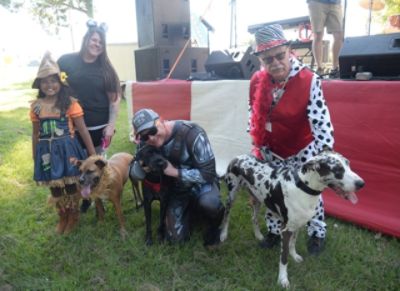 ---