The 2022 Subaru Love Promise Customer and Community Commitment Award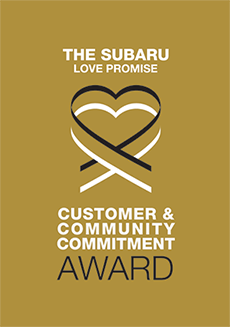 We've been nationally recognized for our dedication to our customers, our community, and the Subaru Love Promise.
We're honored to receive the 2022 Subaru Love Promise Customer and Community Commitment Award. This award nationally recognizes elite Subaru retailers who provide an exceptional customer experience at every interaction with Subaru. These retailers have also demonstrated an outstanding commitment to supporting passions and causes in their local communities in important areas such as the environment, community, health, education, and pets.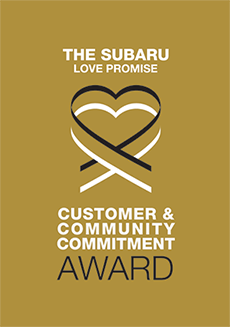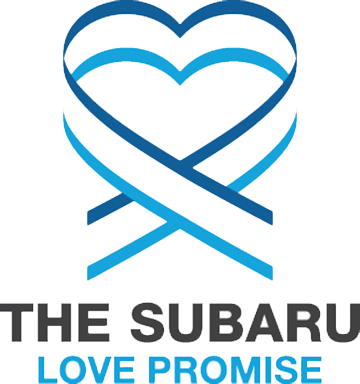 What is the Subaru Love Promise?
Subaru and our retailers believe in making the world a better place and the Subaru Love Promise is our vision of respecting all people. This is our commitment to show love and respect to our customers and to work to make a positive impact in the world.
How is Paul Moak Subaru dedicated locally to the Love Promise?
As Paul Moak celebrates 70 years as a third-generation, family-owned and operated business right here in the heart of Mississippi, we are grateful to our community who has supported us and trusted us through the years. Our Love Promise can be seen in various partnerships with local charities and non-profits. We're grateful for the opportunity, not only to be a part of our community, but to serve it as well.
Community Animal Rescue & Adoption (CARA)
The Little Lighthouse, JPS Summer Camp, Mississippi Children's Museum, Jackson Academy
Junior League of Jackson, Stray at Home Festival, Greater Jackson Chamber Partnership
Friends of Children's Hospital, Mississippi Children's Museum, Brilla Soccer Ministries, Hospice Ministries, MS Nurses Foundation
Love Promise Stories from Paul Moak Subaru
Subaru and Paul Moak Subaru believe in making a positive impact on the communities in which we live and work. We uphold that belief through our Love Promise Community Commitment. Every month, we select inspiring stories from customers and partners from around our area who strive to support our collective commitment and feature them here
Sick & Injured MS Kids Receive $15,000 Donation! - Mary Clair K
Today, more than 180,000 sick and injured Mississippi children are feeling extra loved–thanks to Paul Moak Subaru's $15,000 "Share the Love" event donation presented to Friends of Children's Hospital. The donation to Friends of Children's Hospital was part of a nationwide initiative to give back to causes that touch the hearts of communities around the country, and locally, between November 2021 and January 2022. For each new Subaru purchased or leased, Subaru of America donated $250 to the children's hospital. "Thank you, Paul Moak Subaru, for making a difference in the lives of the thousands of Mississippi children who receive care from Children's of Mississippi each year," said Rochelle Hicks, Friends executive director. "This incredible act of generosity helps provide life-saving medical care and state-of-the-art treatment facilities and, ultimately, is an investment in our state's most precious resource–our children. We are so grateful for the continued support." "At Paul Moak Subaru, we believe in Friends of Children's Hospital's mission to support the patients and families at our state's only hospital for children, and we are proud to support such an amazing local cause," said John Scarbrough, Paul Moak Subaru General Manager and Friends of Children's Hospital Board Chairman. Donations, like the one from Paul Moak Subaru, help fund patient and family care projects, such as the recently delivered Easter baskets filled with goodies and toys, as well as capital projects, like Friends $20M pledge toward the recently completed Joe and Kathy Sanderson Tower. Friends of Children's Hospital, founded in 1989 by a group of dedicated volunteers from across the state, supports Mississippi's only children's hospital by driving fundraising, growing voluntarism and building awareness. Since its inception more than 30 years ago, the nonprofit organization has raised nearly $30 million to purchase state-of-the-art equipment, construct new facilities and provide vitally important services for all pediatric patients.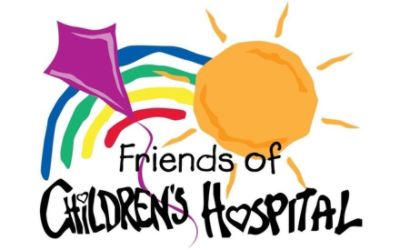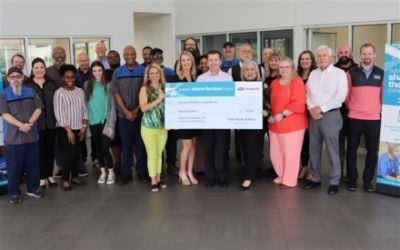 ---
Read Across America Day - Rebecca M
Launched in 1998 by the National Education Association (NEA), Read Across America is the nation's largest celebration of reading. This year-round program focuses on motivating children and teens to read through events, partnerships, and reading resources that are about everyone, for everyone. Paul Moak Subaru's Adopted School North Jackson Elementary hosted Read Across America Day on March 2nd with a Dr. Seuss literary theme. Five Paul Moak Subaru employees visited the school to meet faculty and students, read a book to classrooms, and deliver popcorn supplies for the upcoming academic carnival. Paul Moak Subaru became an official Adopt A School Sponsor of North Jackson Elementary last fall through the Subaru Love Learning Initiative. Not only has the dealership and its employees been able to donate financially to the school, but resources to help with buildings and safety, student recognition, and teacher appreciation. Being able to visit the school and have personal interaction with faculty, staff, and students was very rewarding for five Paul Moak Subaru employees. Our Sales Manager Ashley Herrin even donated a book to a Kindergarten classroom because the students enjoyed her reading it to them so much! Across the nation only 47.8% of children between birth and five years are read to every day by their parents or other family members. The team at Paul Moak Subaru is proud to be involved with literacy awareness and is in talks with the school to plan an even bigger partnership for 2023.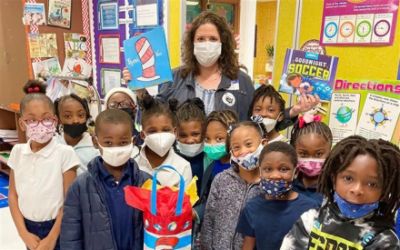 ---
Kids at Heart Charity Ball - Rebecca M
Nearly 1 in 100 babies is born with a heart defect in the United States each year. Four years ago, this statistic hit hard with the Paul Moak Subaru family as our General Sales Manager Jerry Warfield's first grandson Adonis was born with unexpected congenital heart disease. Thankfully, Adnois received expert care from the physicians at The University of Mississippi Medical Center located in Jackson near the Paul Moak Subaru dealership. Adonis spent weeks in the hospital and even longer recovering, but we are grateful to report that he is a happy, healthy 4 year old and big brother! Paul Moak Subaru was honored to help support the first of its kind Kids at Heart Charity Ball raising funds and awareness for the pediatric and adult congenital heart programs at University of Mississippi Medical Center (UMMC). Jerry Warfield and his family were able to attend the event and connect with other families similarly impacted by congenital heart disease and the life-saving work taking place at Children's of Mississippi at UMMC. Sponsoring the Kids at Heart Charity Ball was a meaningful act of community involvement not only because of our dealership's personal connection to the congenital heart programs at UMMC, but also because of our decade of history supporting Mississippi's only children's hospital. Since 2013 our Share the Love Event hometown charity partnership with Friends of Children's Hospital has totaled $86,106. The dealership has also donated over 1,000 children's books, dozens of art supplies and blankets, and 600 STEM activity kits to the Child Life department within the children's hospital to benefit pediatric patients and their families. The Children's of Mississippi care team is dedicated to management and treatment of newborns, children and adults born with a heart defect. Patients who have had multiple previous surgeries or who have been turned away elsewhere due to the complexity of their care also now can turn to our specialists for relief. Specialists at Children's of Mississippi are skilled at treating congenital heart problems for newborns, children and adults. The highly trained and experienced medical team provides the most advanced approaches to remedy all types of repairs, even the most complex and challenging heart conditions, with outstanding results. Thanks to our skilled medical staff, patients and their families no longer have to go out of state to be treated for any type of defect. Repairs, whether common or complex, are made by our specialized team dedicated to the care of congenital heart patients - from the clinic to the operating room, cardiac ICU and the cardiac step-down unit.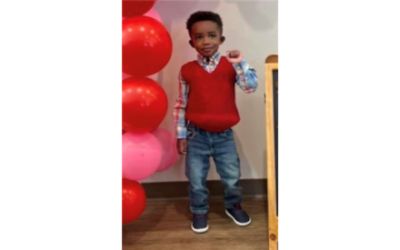 ---
Paul Moak helps make Dog Days of Summer better! - Denise C
Community Animal Rescue & Adoption (CARA) held its 13th Annual Dog Days of Summer event on April 30, 2022. This is CARA's biggest fundraiser of the year, and we are truly grateful for the ongoing sponsorships of Paul Moak Subaru at this event over the years!! Approximately 1300 attendees and their dogs came out and enjoyed our family-oriented event this year. The Paul Moak Subaru Team never lets us down and always goes above and beyond with goodies they share with the families and their dogs. All net proceeds from this event go toward the care of our approximately 150 dogs and 25 cats by providing food and shelter, complete veterinary care, evaluating and socializing, and ultimately finding loving homes for them. We are so thankful to partner with Paul Moak Subaru throughout the year and love to see how much they give back to the community. CARA loves Paul Moak Subaru!!!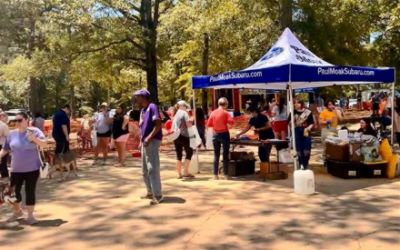 ---
Popcorn Parties Compliments of Paul Moak Subaru! - Rebecca M
In addition to the financial and cleaning supplies donations Paul Moak Subaru made to North Jackson Elementary during August for "Subaru Loves Learning" month, Paul Moak Subaru jumped into action when it learned the school had no popcorn sponsor or budget for the students' beloved popcorn parties during the 2021-2022 school year. The dealership donated a years' supply of popcorn and bags for the school's use. Popcorn parties are used as rewards and incentives for students throughout the school year. On Friday, December 17th the elementary classrooms celebrated "PJs and Popcorn Day" to have some fun on the last Friday of the academic school year! Knowing that this type of special activity for the students was made possible thanks to the donation of the team at Paul Moak Subaru was very heartwarming and rewarding to all of us at the dealership. We are thrilled to continue our partnership with North Jackson Elementary School and supporting the amazing teachers, staff, and students through Subaru Loves Learning / Subaru Love Promise donations.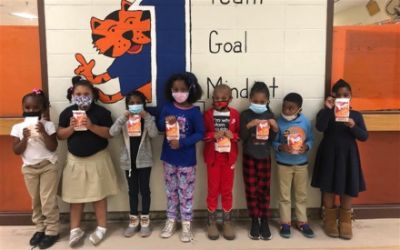 ---
Helping Locally-Owned Restaurant + Our Loyal Team - Rebecca M
Paul Moak Subaru celebrated the holidays with a company luncheon on December 13th. The highlight of the lunch was an annual Christmas gift to employees. This gift not only provides a top-notch meal for our valued team members who have given their all during a particularly challenging year for the automotive industry, but also helps support a fantastic locally-owned business that has served Central Mississippi for over 20 years. Paul Moak Subaru employees received a Diamond level voucher from Logan Farms Honey Glazed Hams which gives employees and their families the choice of: Spiral-Sliced, Honey Glazed Ham; Boneless Honey Glazed Ham; Full-Bird, Hickory Smoked Turkey; Full Bird, Cajun Spiced Turkey; Boneless, Honey Glazed Turkey Breast; Honey Glazed Boneless Ham &Turkey Breast Combo; Center Cut Filet Mignon; St. Louis Style Pork Ribs; or Texas Smoked Brisket. This is a win-win for locally-owned businesses supporting each other and an opportunity for the dealership to not only give back to the local restaurant industry but also our own Subaru family! The holiday luncheon also featured sustainable decorations including dozens of Norfolk Island Pine plants which can be planted outdoors. Customers and employees were eager to offer plant a tree and love the earth for decades to come!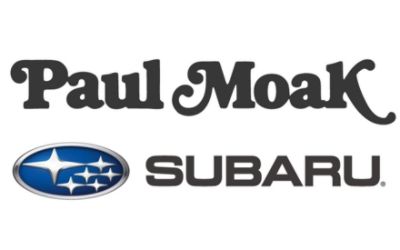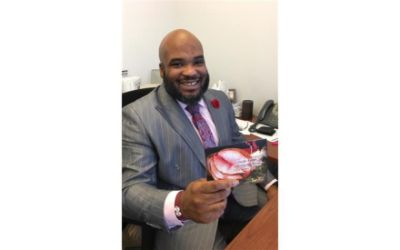 ---
Thanks for Being a "Best Friend" - Rochelle H
Friends of Children's Hospital expresses its thanks to Paul Moak Subaru of Paul Moak Automotive, Inc. for year after year earning the "Best Friend" designation within our organization based on financial donations to our organization. Your gift will help us continue meeting the extraordinary needs of caring for the more than 180,000 children treated at Batson Children's Hospital and Children's of Mississippi every year. We remain committed to funding programs and equipment focused on enhancing the hospital experience for patients and their families such as Child Life, buying activity room supplies, ice machines for family rooms, providing TV and gaming entertainment, snacks, laundry facilities, and more. Thank you for your support in our mission to elevate the healthcare experience for children in Mississippi to create hope, smiles, and a place where patients can be kids. We love Paul Moak Subaru!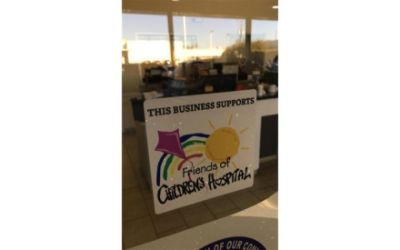 ---
Paul Moak Subaru Donates 800 Thanksgiving Meals! - Rebecca M
Over 800 people in the Jackson Metro community enjoyed a hot Thanksgiving meal at Gateway Resuce Mission, one of the state's most established homeless shelters, thanks to the generous donations of Paul Moak Subaru staff and owners. General Manager John Scarbrough challenged dealership employees to donate to this heartwarming cause and pledged to double all employee contributions. The dealership was able to present Rex Baker, Executive Director of Gateway Rescue Mission with a check for $2,000 on November 11th! Rex was blown away by the surprise and by the generosity of the Paul Moak Subaru family. The financial donation was the icing on the cake of already celebratory day when Paul Moak Subaru presented its 2021 Subaru Loves to Help donations to Gateway Rescue Mission. The dealership presented over 80 blankets and 200 pairs of socks to our local partner shelter, which was a part of an overall national Subaru of America donation of 100,000 blankets and 50,000 pairs of socks! It is a blessing to be able to extend a small act of kindness, whether it be a hot meal, blanket, or pair of socks to those in need this holiday season.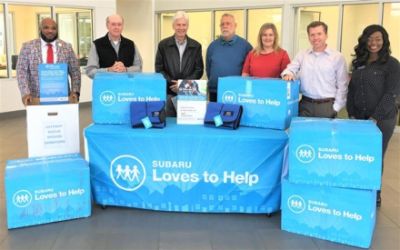 ---
Hearts of Compassion Adoption/Orphan Care - Jerry W
We believe that a lack of funds shouldn't get in the way of providing a forever family to a child in need. That belief birthed an organization called Hearts of Compassion, the orphan care and adoption ministry of Colonial Heights Baptist Church. Our goal is to bring awareness to the plight of 147 million orphans around the world and to help fund adoptions by offering financial assistance to approved families who are in the process of adoption. This year the Hearts of Compassion 5K celebrated our 10th Anniversary. Through the incredible support of sponsors like Paul Moak Subaru, we have raised over $500,000 for adoption over the last ten years. Through matching grants and additional fundraising, the Adoption Fund has mobilized over $754,000 for adoption. But this really isn't about money. The Hearts of Compassion team works tirelessly to raise money for adoptions, but Hearts of Compassion is ultimately about the children. It's about impacting the lives of children with forever families and the truth of the gospel. In the past 10 years, we have seen more than 115 children adopted (or in the process of being adopted) into gospel-centered homes. Through Hearts of Compassion, God is transforming us through the lives of children from around the world and by the love of moms and dads who would do anything to bring them home. We are reminded of the Father's love for us. Thankfully, God wasn't willing to leave us orphaned and destitute, helpless in our sin. Instead, He chose to leave the glory of Heaven through the birth of His Son, to walk among us, to share the Truth with us, and to pay the ultimate price that we might be called His sons and daughters.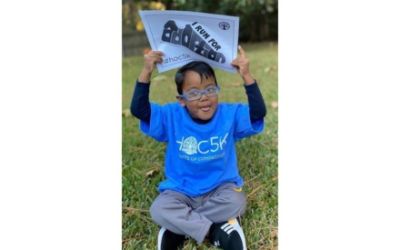 ---
A Fresh Start on the Right Paw - Morgan C
Paul Moak Subaru has been a phenomenal supporter of CARA over the years, and has improved the lives of countless of our shelter pets through their continuous generosity. We are so excited and grateful for the "New Pet Parent" kits donated in October 2021 during 'Subaru Loves Pets' month. Our dogs arrive to CARA with absolutely nothing- just broken spirits and often, broken bodies. Many of these pups have never known what it's like to receive love or affection, much less to have toys of their very own. Our shelter dogs LOVE the Subaru plush toys and the steering wheel rope toys donated this year. To see a broken dog's face light up when given a plushie is priceless, and these toys are high quality and durable for lasting entertainment. The New Pet Parent kits include so many goodies for our dogs to start their new lives beyond the shelter on the "right paw". From pet wipes to identification cards to cute totes and doggie bag holders, we are delighted to send these home with their new forever families on adoption day. We are also incredibly thankful to Paul Moak Subaru for donating $100 per pet adopted during the month of October. CARA runs entirely on donations and does not receive any kind of government assistance, so these funds truly make an impact. Thank you, Paul Moak Subaru, for being so good to us and for supporting our mission to adopt unwanted pets into loving homes "until every cage is empty".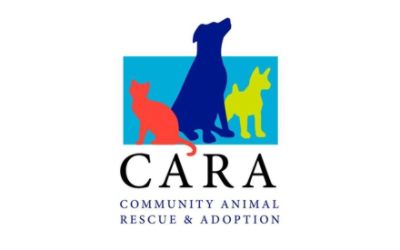 ---